Say hello to Dr. Jeffrey A. Nichelini
Dr. Nichelini initially pursued a career in dentistry because he wanted to be in a field that allowed him to develop relationships with people, and have a positive role in his community.  While in dental school, he decided to specialize in Orthodontics because he was amazed by the profound changes he saw braces making on each patient's smile and the subsequent impact those changes had on their confidence.  He is now grateful for the opportunity to bring these wonderful changes to the lives of people every day, and considers it a privilege to work with his patients.  Dr. Nichelini is committed to giving every individual under his care the close attention necessary to provide them with the most healthy and beautiful results.
Education
Dr. Nichelini received his Bachelor's Degree from the University of California- San Diego in Molecular Biology.  While attending UCSD he helped found the school's first undergraduate research journal, The Saltman Quarterly.  He then moved to New York City to attend The Columbia University College of Dental Medicine, where he made time to start a dental clinic for homeless people, and received awards for his contribution to public-health.  His Orthodontic training was completed simultaneously with a Master's Degree in Oral and Cranoifacial Sciences at the University of California- San Francisco, during which time he served as the Chief Resident of his department.
Outside of the Office
Dr. Nichelini is a true California native.  On his Mother's side he can trace his roots to the first Spanish expedition to the area, led by Gaspar Portola in 1769. On his father's side, his Great Grandfather helped pioneer the Napa Valley with a homestead in 1884, the location of which is still the site of his family's winery to this day.  In his free time, Dr. Nichelini helps his family run their winery, and he enjoys running, hiking, exploring, reading the news, and going to museums.
Email Dr. Nichelini: drnich@amcanortho.com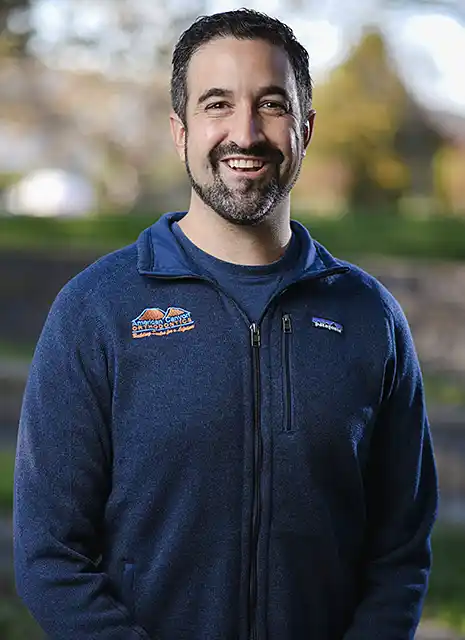 Please feel free to contact us to set an appointment.
Become Part of the American Canyon Orthodontics Family